Interesting Camping Holidays in the Dordogne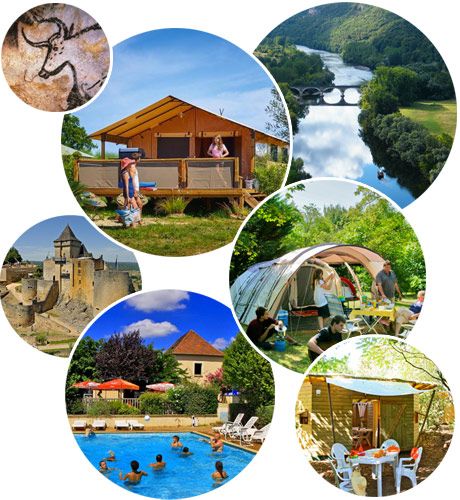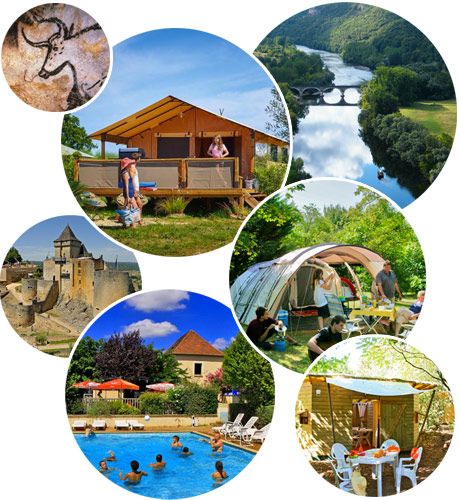 camping dordogne > French Camping Holidays
French Camping Holidays, what else ?
French Camping HolidaysCome and visit the Dordogne for an unforgettable camping holiday, filled with memorable days out, wonderful experiences, and fun for all the family. Dordogne is the perfect destination whether you are looking for a relaxing French camping holiday or for an adventurous time packed with activities; the choice is yours!
A few highlights of camping in the Dordogne
The Dordogne is home to many excellent campsites, such as our camping. The gastronomic delights of the region are a major attraction and lure thousands of tourists from across the world each year. There are many excellent restaurants serving tempting dishes of the region which will tantalise your taste buds. Specialities of Perigord include duck de foie gras, Cabecou goat cheese, walnuts, truffles, and confits.
Famous attractions of the Lascaux region
During French camping holidays in the Lascaux, you can find out all about the world-famous 15,000-year-old cave paintings discovered in the locality, now a UNESCO World Heritage Site. You can visit the Lascaux II centre, a fascinating replica as the actual site is currently closed to the public, and the Musee de la Prehistoire which is about a mile away in a neighbouring village. Other interesting destinations for a family day out include Sarlat, an exquisite medieval town; the village of St Armand de Coly; and the breathtaking beauty spot of the Roque Saint-Christophe. With idyllic surroundings, delicious food, and plenty to see and do, it is easy to see why Dordogne holidays have never been so popular!