Camping Perigord: The Right Choice for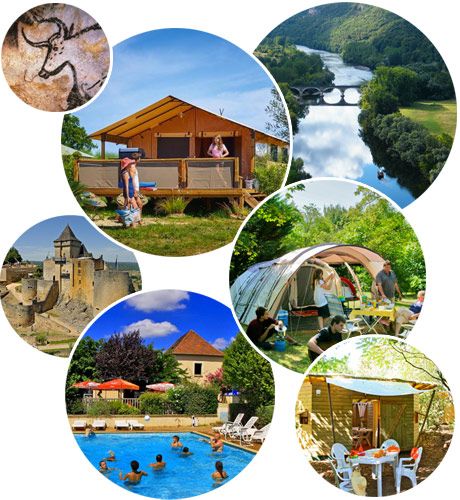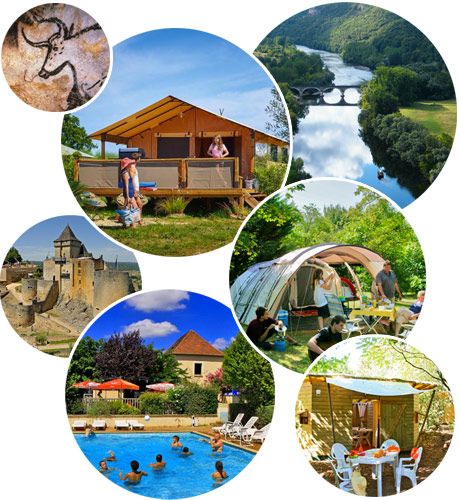 camping dordogne > camping perigord
The Perigord region is one of the top choices for lovers of the outdoors and for anyone looking to enjoy an active holiday surrounded by nature. The Perigord is a natural paradise located in the heart of Dordogne, a rural area in southwestern France, and is renowned for its spectacular pristine landscapes and rich gastronomic traditions.
Camping Perigord – Au Petit Bonheur: Great Facilities For A Great Family Holiday
Camping Au Petit Bonheur is equipped with everything you need to enjoy a family holiday. Accommodation is available in furnished tents and caravans, bungalows, and 2-story family homes. In the mornings, a supervised children's club offers fun activities throughout the week, and later in the day kids and adults are welcome to enjoy thematic evenings and live music performances.
The campsite is also equipped with sports facilities and plenty of space to play football, table tennis, volleyball, etc. There are dedicated swimming pools for adults and children, along with wellness facilities where you can relax and unwind in a peaceful environment. Other amenities include an on-site shop, WiFi, and a restaurant serving local specialties.
Nearby Attractions
Camping Au Petit Bonheur is the ideal base to explore the Dordogne region. The most popular nearby attractions include the Padirac Caves, the Castle of Milandes, the Perigord Noir Aquarium, and the Truffle Museum.
Quality and Comfort
Camping Au Petit Bonheur – Perigord is part of the Camping Qualité scheme, which means that you can book your holiday in Perigord with total peace of mind. The Camping Qualité schemes guarantees that you will receive a warm welcome and will have access to immaculate and well-maintained facilities during your stay. At Camping Au Petit Bonheur, quality service and first-class comfort levels are our priority.