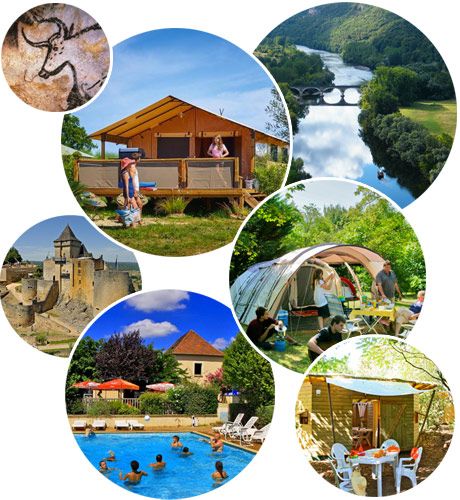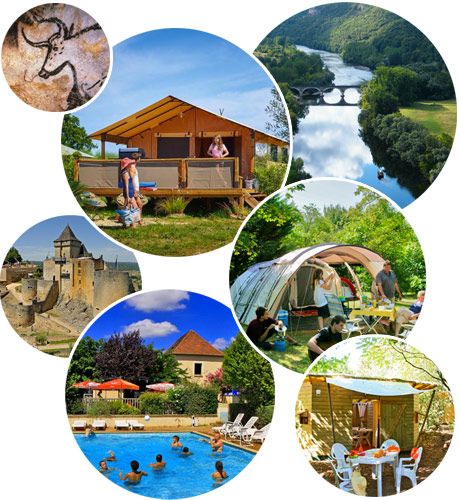 camping dordogne > Camping Sarlat
Sarlat is an area famed for its cave art and the richness of its prehistoric sites.
Sarlat: the ideal location for a camping holiday
Sarlat is known as the capital of the Perigord Noir and is the most impressive and beautiful medieval town in the Dordogne. It is a paradise for food lovers, who can head straight to the market and sample the local delicacies, such as truffles, cheese, and the local Sarlat potato. Sarlat is officially classified as a town of Art and History and is in the vicinity of many cultural attractions, such as Le Roque Saint-Christophe, the Proumeyssac Chasm and the Chateaux of Hautefort and Castelnaud.
Campsites near Sarlat
It is easy to find the right campsite for your trip to the Dordogne as there are plenty of well-equipped campsites from which to choose. Whether you prefer a quiet pitch or a lively campsite with facilities for young children; you will find many varied campsites to suit your requirements.
Explore the Vezere Valley
Camping near Sarlat is the ideal base from which to explore the wonders of the Vezere Valley, perhaps one of the most important paleolithic sites in the world, with numerous ancient cave systems, prehistoric paintings, cliffs, and many sites of interest.
Activities to do in Sarlat
Of course, the majestic Dordogne river meanders throughout the region, creating the valley over millennia. One can hike alongside the river, or enjoy a boat-trip. As well as leisure activities, such as hiking, kayaking, climbing and horse riding, there are many interesting places to visit, such as the Gardens of Marqueyssac, the awe-inspiring Cave of Font-de-Gaume, and the Vesunna Gallo-Roman Museum.