Discover Camping in the Dordogne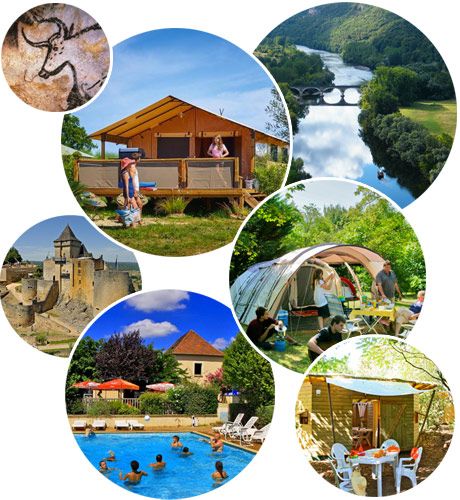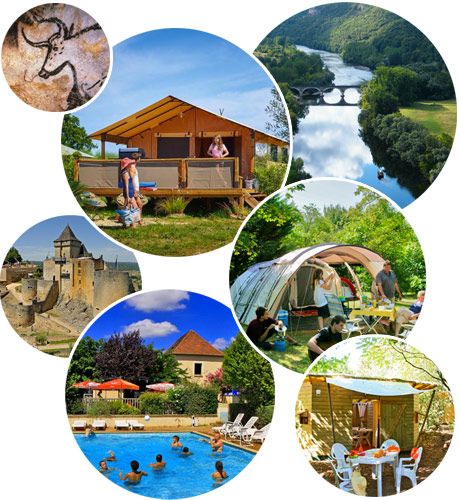 Camping Au p'tit bonheur > camping dordogne
Fresh air, beauty, and tranquillity: Dordogne campsites are perfect for all the family
Dordogne – locals often refer to the region as Perigord – is a gorgeous area of France that is associated with the delights of the rural French countryside -think pretty streams and rivers, atmospheric wooded hills, and idyllic villages. Not forgetting the delicious local cuisine that is justly renowned across the world! As soon as you arrive, you will soak up the famously laid-back atmosphere, unwind, and start to adapt to a slower and more relaxed way of life.
Varied camping accommodation in the Dordogne
There are over a hundred campsites in the Dordogne, ranging from luxury glamping sites, to sites for mobile homes, and traditional campsites aimed at families.
Plenty of leisure activities in the region
One thing is for certain and that is you will not have time to be bored when holidaying in this region, especially if you are fond of the great outdoors! Campsites in the region are a great base from which to participate in a range of outdoor activities, from canoeing and rambling walks to mountain biking and accrobranche. There are plenty of activities for all ages and abilities, even teenagers who might think they are too cool for camping in the Dordogne !