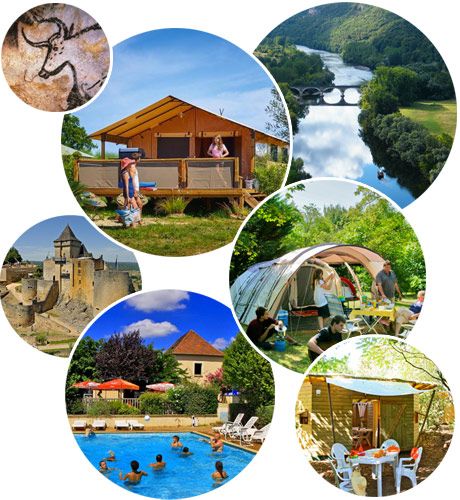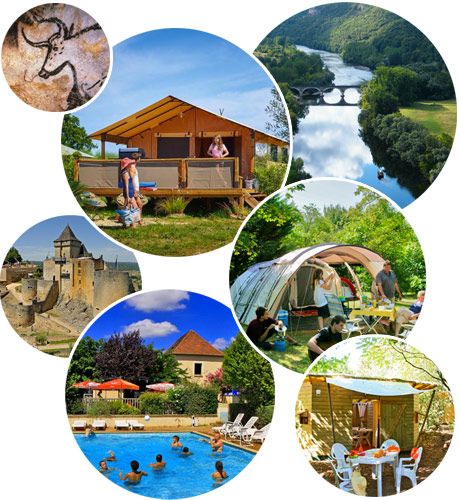 camping dordogne > camping at rocamadour
Rocamadour is known as a location where one can experience a superb quality of life – it's the perfect location to stay for a week or two, recharge your batteries whether you are holidaying as a couple, with friends, or en famille.
Camping in the Vallee de la Dordogne at Rocamadour
Rocamadour is a well-known tourist area in the heart of the Dordogne. Opt for one of the high-quality campsites with all the facilities you could wish for, such as a swimming pool and organised activities for all ages. All you have to do is relax and look forward to a successful and enjoyable holiday.
Activities to do
Camping at Rocamadour and the surrounding area offers plenty of opportunities to create wonderful holiday memories. Outdoor activities abound and include caving, mountain-biking, horse riding, hiking, climbing, canoeing and more! If you are interested in history, culture and spirituality, you will find the area of particular interest. Rocamadour has been an important religious destination since the dawn of Christianity and has witnessed many miracles, as well as being an historic place of pilgrimage. It remains full of spirituality to this day.
Places to Visit
Rocamadour is the ideal base from which to explore the beauties of the Dordogne. There are numerous unmissable tours and excursions, such as the 'Rocks and Water' route which explores the rocky beauty of the Dordogne valley, and the 'History and Viewpoints Tour' which offers the chance to discover breathtaking views and find out more about the fascinating past of the region, with fortified hilltop towns and magnificent churches and castles.